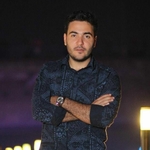 Ahmed Qotb
Assistant Product Development Manager at
The National Bank Of Egypt
About

Ahmed Qotb

I work as assistant product development manager at eLearning unit inside the largest bank in Egypt. I'm not eLearning specialist because I did and do another activity in learning, one of them is eLearning also I design internal marketing campaigns for awareness or learning or even branding.
Activity
"Hi, my friends I'm working on a project in Arabic language and when I preview the project inside storyline it was okay but aft..."
over 2 years ago

07/16/18 at 11:31 am (UTC)
Activity
"after the latest update to articulate storyline my Triggers in the current project don't work correctly and it seems to be I lost my work..."
almost 3 years ago

12/18/17 at 7:17 am (UTC)