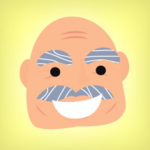 Alex Duncan
Instructional Designer at
Quantum Corporation
About

Alex Duncan

I'm an amateur prawn goader.
In review questions, on the base layer, PREV and NEXT buttons are usually lacking (unless you turn them on). Correct ...
I'm building an interaction that simulates a GUI. The GUI has buttons with hover and down states. I have recreated th...
The "Prevent the user from clicking on the base layer" function seems to work fine, unless there's an item on the bas...
Has anyone at Articulate ever considered using variables to position an object? The practical result of this would be...
I want to be able to create a motion path that will move an object from anywhere on screen to a target location. The...
Here's the problem: I have an interaction with 2 steps to it. If either step is performed incorrectly, the user shoul...
I have the following: 1. A base layer with a hot spot on it. 2. A directive layer that displays when the timeline on ...
It happens like so: 1. Open a lesson and change a variable value, e.g., change variable "Customer" from 0 to 1. 2. ...
I want to move from one layer to the next using the Enter key on the keyboard, and have created triggers like this: "...
I've built a keyboard interaction that works fine when I preview the slide, and doesn't work when I preview the scene...
I have a storyline file with 5 scenes. At the moment, each scene has a single slide (I'm trying to set up a navigatio...
I have a check box with text on a single line next to it. When I mouse over it, the text turns into two lines. The bo...
When "Results" slides are created, Storyline applies its own variables, with names such as Results.PassPercent and Re...
I've created several custom colors for use with text. I don't want them anymore, and can't figure out how to delete t...