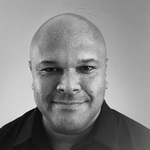 Alexander Salas
Chief of Awesomeness at
eLearning Launch
About

Alexander Salas

Alexander Salas is a US Navy veteran, an award-winning eLearning designer, Storyline expert and owner of StyleLearn LLC, an instructional design company based out of Orlando, Florida. He specializes in the integration of eLearning design with popular authoring tools, custom web design, game design,
What if we could introduce learning courses like pharmaceutical commercials do?
Based on the classic game, this template is great to test questions with multiple correct answers.
She's every e-learning designers' favorite character, the awesome Atsumi. Get to know more about her!
Inspired by the game KABOOM! Challenge your kids' skills with this math and spelling game to defeat the Cowboy Bomber!