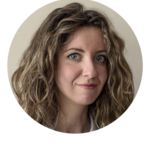 Alexandra Angelova
Instructional Designer & E-learning Developer at
Freelance Developer
I don't know if this is a bug or has something to do with certain settings, but my silder variables keep getting mixe...
Hi, I was wondering if any of you has had the following issue: I've embedded several courses on my portfolio website,...
Hi! We just switched from SL360 to SL3 and the quality of our embedded videos has worsened visibly. I really do...
I am experiencing something rather annoying and would be really grateful if someone can share a solution, as I am sur...
Hi! I would like to ask if any of you has had this type of issue: I would like to be able to change the states ...
Hey everyone, I was wondering if it is at all possible to upload published SL360 courses to a wordpress.com site?&nbs...
Hi everyone!  I was wondering if there is a way to set up the text entry interaction so that it triggers a state cha...
Hi everyone, I've noticed that some of the titles on my menu expand when you click on the title itself and on the ar...
I've been trying to resize my whole project from 4:3 to 16:9. And it did work for the slides, but the contents won't ...
Hi,  That might seem like a stupid one, but I've spent a lot of time trying to figure this out unsucessfully. So, my...