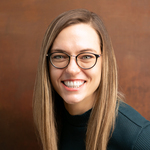 International Community Manager at
Articulate
About

- My Articles on ELH: http://bit.ly/1LL5rYx - My Articles on the French Articulate Blog: http://blogs.articulate.com/les-essentiels-du-elearning/ - Twitter: https://twitter.com/allison_lamotte - LinkedIn: http://linkd.in/1zLBNwF
Last week Community Manager David Anderson invited you all to share the best e-learning advice you've ever received i...
There are so many digital image file formats to choose from—.JPG, .BMP, .TIFF, .GIF, .RAW, .PNG—it can make your head...
Giving feedback is a hot topic, and pretty much everyone has an opinion on how it should be done. One thing that come...
One of the great things about Articulate Studio '13 is that it makes adding audio to your course a cinch! Whether you...
Here are some in-depth tips to help get you started and ensure a smooth transition into multi-device e-learning creat...