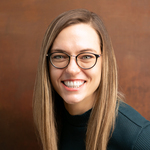 Senior Customer Engagement Manager at
Articulate
About

- My Articles on ELH: http://bit.ly/1LL5rYx - My Articles on the French Articulate Blog: http://blogs.articulate.com/les-essentiels-du-elearning/ - Twitter: https://twitter.com/allison_lamotte - LinkedIn: http://linkd.in/1zLBNwF
A friend of mine currently works for an e-learning agency, but always keeps an eye out for other opportunities in the...
Most e-learning designers agree that interactivity helps increase learner engagement. But interactivity is about more...
Most clients have a specific outcome in mind for learners when they initiate an e-learning project. So how do you mak...
Help your organization make a smooth transition with this helpful guide.
Almost every e-learning course has at least one or two buttons. Often, buttons are a means of navigation (like the Ne...