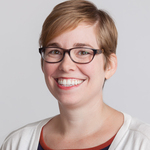 Allison Nederveld
Assistant Director, Instructional Design at
Robert H. Smith School of Business, University of Maryland
Washington, D.C./College Park, MD
Activity
"Grab some breathtaking shots from around the world by downloading this travel stock image set. Download the entire image collection."
5 years ago

06/25/15 at 8:14 am (UTC)
Activity
"This Storyline e-learning game is based on the popular board game, Cards Against Humanity. Shared in a recent e-learning challenge, this ..."
almost 6 years ago

09/04/14 at 7:41 am (UTC)
Activity
"Showcase your e-learning skills and experience in this clean and elegant portfolio template. This interactive résumé is fully customizab..."
over 6 years ago

04/23/14 at 1:18 pm (UTC)