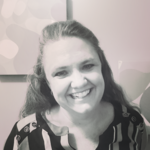 Amber Price
Instructional Designer at
ezk12lessons
About

Amber Price

blah, blah, blah... :-)
I am trying to create buttons based on a pie chart, so the pieces of the pie are a triangular shape. The problem I am...
Hi! I am exploring cloud storage options and have noticed in the E-Learning Challenges many people are using AWS. In ...
Having an issue with a text entry exercise created using Storyline 2. Created a question bank and am pulling all ques...
Hi! I am trying to put my second fill in the blank exercise together for a French project for one of my teachers. I h...
Hi! I have been trying to import quiz questions from either an Excel file or Text file into Quizmaker '09 using the f...
I have been receiving an error each time I open Powerpoint and try to use Articulate. I recently upgraded my operatin...
All ~ Is there a good place to view Articulate examples that are specific to the K-12 environment? I have seen many g...
All ~ In your opinion, what are the best sites for stock images? I prefer free, but would also like a list of paying ...