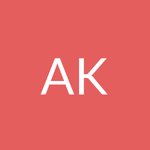 Amy Knierim
Instructional Content and Technical Training Manager at
KARL STORZ Endoscopy America INC.
Activity
"Hey Ashley, I too am experiencing this problem on the base layer of a few of my slides. My course was originally developed in SL1, and w..."
over 4 years ago

07/10/15 at 4:38 pm (UTC)
Activity
"Sharon, I have seen what you are reporting as well. As best as I can figure out it is due to the length of the box where the answers are ..."
over 7 years ago

11/12/12 at 9:58 am (UTC)
Activity
"My colleague and I are experiencing a similar difficulty. We would like to be able to create a layout under our master slide design that ..."
over 7 years ago

11/05/12 at 11:30 am (UTC)