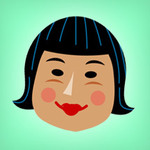 Andrea Jacob
Online Training Coordinator at
Carnival Australia
About

Andrea Jacob

I currently work as the Online Training Coordinator for Princess Cruises elearning Program for the Trade Market in Australia and New Zealand.
Activity
"I have created a slide where the user will need to click on 4 images (which bring up lightboxes) before the next button is enabled, using..."
over 6 years ago

01/13/16 at 3:05 am (UTC)
Activity
"Hi there. Was wondering if Storyline 2 has a feature where you can remove the bookmarking functionality from the quiz. So that when a use..."
over 6 years ago

11/30/15 at 1:00 am (UTC)