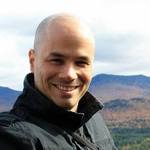 Andrew Elder
Sales Trainer at
MVP Health Care
About

Andrew Elder

You may say I'm a Rapid E-Learner, but I'm not the only one...
Activity
"If content is the new king (sorry, cash), then quality is the throne it sits on. Good content creates momentum. Poor content creates stat..."
8 years ago

11/03/15 at 9:48 pm (UTC)
Activity
"Just read the excellent article on Specifying Quiz Attempts, but I'm puzzled as this seems only available for a Quiz inserted into a pres..."
over 10 years ago

03/21/13 at 1:45 pm (UTC)