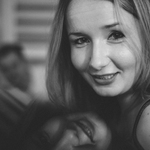 Aneta Tyrakowska
Brand Manager at
Cetrum Doradztwa Gospodarczego Sp. z o.o.
About

Aneta Tyrakowska

Responsible for establishing and developing relationships with customers of Training Department. Supervises the implementation of commercial services, organizes sales policy and creates pricing strategies training products. Project Manager (IMPA D, PRINCE2, M_o_R).
Activity
"It will be very helpfull! Thanks a lot!"
almost 9 years ago

04/28/14 at 6:05 am (UTC)