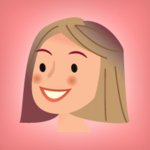 Angela Robichaud
Training Specialist at
Medavie Blue Cross
About

Angela Robichaud

I am a Training Specialist within the insurance industry. I have over 7 years of experience in Training and Communications. Training has been a passion of mine since I was a little girl where I did a demonstration on how to make a lemon pie to a group of my peers for a 4H public speaking project....
Activity
"Maybe it's because I've never played mindmaster butI really don't understand what I'm supposed to do with this game. Instructions flow to..."
6 years ago

11/27/14 at 4:47 pm (UTC)
Activity
"Hi, I was wondering how Storyline determines the course length? Is there a formula it uses? # of slides, amount of text, etc."
over 6 years ago

08/22/14 at 5:03 pm (UTC)