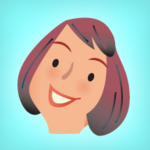 Anne McCloskey
Educational Script Writer at
Instructional Design & eLearning Ltd
Hello, Is it possible to set a question bank of three questions that keep repeating until a time limit is reached? ...
I want to use a YouTube video in a course I'm building, but when I insert it as a web object (because I want it to wo...
Double clicked on the Articulate Storyline icon to launch it and got an error message saying "Flash Player 10 or high...
Hi, I'm using custom navigation buttons and have found that on graded questions I can make the buttons visible on th...
Hi, I've got a tab interaction where each tab (the actual tab at the side, not the info area) shows a coloured bar w...
Hi, I've created Previous and Next buttons for a course which comprise a button shape, text and a forwards/back arrow...
Hi, For Storyline 1 there is a work around that allows you to have a numbered list where the numbers can be a differ...
Hi, I'm working on a project where I'd like to replace the text "Menu", "Glossary" etc with icons to make it easier ...
Hi, I've a couple of problems with a project I'm working on and am hoping someone can help. Is it possible to add a...
I've a late 2009 iMac and used Bootcamp to install Windows 7 so I could download the Storyline trial version. Everyth...