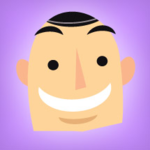 Anthony Harmetz
Principal at
JAS Training, Coaching & Recruiting
About

Anthony Harmetz

I'm a fellow who designs, develops and delivers training--sometimes by myself, sometimes as part of a team--and helps with other performance consulting efforts as well. I'm particularly concerned with the implementation of training programs and making sure that the content covered during trainin...
Activity
"Thanks, Allison, the client did upload to SCORM Cloud and the problem did not occur.  We've developed 10 courses for the client before wi..."
4 years ago

12/14/17 at 4:08 pm (UTC)
Activity
"Hi All, I'm in need of one or more freelance Storyline developers to help with a contract project I've got creating a number of elearning..."
over 8 years ago

06/04/13 at 9:51 pm (UTC)
Activity
"I know this is probably the wrong place to ask this question, but I'm wondering if anyone can tell me where to go to post contract positi..."
over 8 years ago

06/04/13 at 11:23 am (UTC)