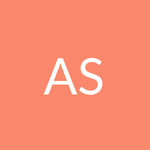 Arun Sathiya
Product marketer at
Freshworks Inc.
About

Arun Sathiya

Coupon guy StrikeBuys. Editor-in-chief Briffly. Work Freshworks. Product marketing analyst Freshdesk. ECE. Sourashtra. Opinions are personal.
Activity
"I am not sure if the title makes sense. I use element grouping features a lot. When I group multiple elements into a group and try to to..."
over 4 years ago

08/02/17 at 12:41 pm (UTC)
Activity
"Storyline needs an option to copy element properties. It would be cool if I can copy properties of one element to other elements. I oft..."
over 4 years ago

07/26/17 at 10:23 am (UTC)
Activity
"Is there an option to sort States seen on the Timeline? I believe it would be very helpful."
almost 5 years ago

02/14/17 at 7:06 am (UTC)