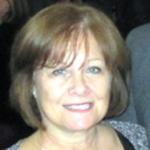 Beverley Taylor
President at
Knowledge Shared
About

Beverley Taylor

Beverley Taylor, a learning and development strategist, passionate about people, the planet, and performance. I create optimal learning environments where initiatives are aligned with strategic goals and results are positive, measurable, meaningful, and sustainable. I've worked on a variety of pr...
Activity
"Once in a while, I have assigned individuals to a group and the group to content. Then I will find out that the person doesn't have acces..."
over 7 years ago

05/04/14 at 8:10 am (UTC)
Activity
"I am also experiencing issues publishing to IE 11 and Articulate Online (and have the newest Articulate Pro '09). I have the player templ..."
over 7 years ago

04/22/14 at 6:31 am (UTC)
Activity
"Thanks for sharing Tom and Happy New Year! Always nice to revamp stale material with new look and feel!"
almost 8 years ago

12/31/13 at 8:06 am (UTC)