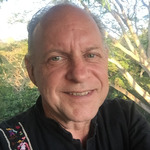 Robert Nagel
Senior Instructional Designer at
Duckfeet Designs
About

Robert Nagel

LinkedIn: https://www.linkedin.com/in/bob-nagel-36249a20/ Instructional Designer/FilmMaker/Game Designer/Interactive Digital Guru
Activity
"I am building a multiple pick quiz slide from the freeform quiz template. I have 10 clickable item choices, you must cho..."
1 year ago

04/25/21 at 7:38 pm (UTC)
Activity
"Hello, I have a Unity webgl game on a Storyline slide as a web object. I need to send the game scores to the Storyline slide. What is an ..."
over 4 years ago

03/23/18 at 2:45 pm (UTC)
Activity
"I have embedded a API.AI webpage as an webobject in my Storyline2 project and have linked to my agent in API.AI and that is working well ..."
5 years ago

03/29/17 at 11:10 pm (UTC)