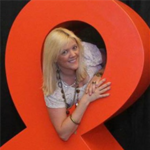 Bobbi Bailey
HRIS & Sr. eLearning Specialist
About

Bobbi Bailey

Cornerstone OnDemand Core Practitioner Certified
The company I work for (Ascend Performance Materials) has a job opening for a Talent Development Specialist. Th...
I am trying to embed a Google Spreadsheet into SL2.  I want the spreadsheet to open within the slide of the story, an...
At the end of our courses, we have a course completion certification that includes the student's name. I use a ...
When I published my story to word, for the SME to review, they responded that the answer choices didn't line up with ...
Many developers are having an issue with the new "restricted" menu navigation logic in SL2.  I have come up with, wha...
This isn't a Storyline question, per se, but I am really hopeful someone here can help me. I have been provided quit...
I have a couple JSs that I use to pull user name and system date from the LMS (CSoD).  I am looking for a way to pull...
I have a course that has multiple (7) scenes.  We want to use the default player menu pane to allow users to do 2 thi...
I am trying to add a single web page to my storyline project and cannot seem to figure out how. I know I can take a ...
I have a box on the "base" layer, with 2 states: normal and visited.  Normal state has a blue fill, visited state has...
Is it just me, or does the forum search option not work?  Every time I enter a search term and click the "go" button,...
I would like to add "Question # of #" to the bottom of my question slides, to let the user know what question number ...
I am looking to do a couple of things with the course title in my Articulate Storlyline projects. 1) I am creating a ...
I am trying to add a print button to the results slide of my course.  I have created a print button and added a trigg...