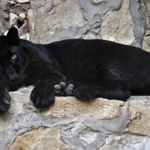 Brad Page
IT Systems Training Officer/E-Learning Developer at
NHS UK
About

Brad Page

IT Systems Training Officer/E-Learning Developer for the NHS, based in Warwickshire England UK.
Activity
"Hi everyone I'm creating some e-learning in try mode steps and want the slides to move on automatically when the user types in some text..."
over 4 years ago

08/21/17 at 9:57 am (UTC)
Activity
"Hi Community I'm working on an idea where I have a dashboard slide that will run multiple test videos for system demos.  Some of these v..."
almost 5 years ago

07/07/17 at 10:05 am (UTC)
Activity
"Hi there This may be a stupid question but can I add a 'pause' button to my player, only I can't find one in the player settings window...."
over 6 years ago

11/25/15 at 10:32 am (UTC)