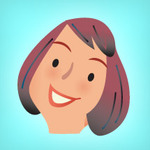 Brenda Stutsky
Director of Organization and Staff Development at
Northern Health Region
Hi: No notice sent yet - is there an issue with Rise courses opening. The Home Screen is there with all the courses, ...
Hi: Is there a current issue with Rise? Didn't receive notification. I can't replace an image in Rise - A red block a...
The increasing number of content library characters is great, but as a rule, it is difficult to find a good variety o...
Hi:  A Suggestion It would be very helpful if those reviewing a Rise course in Review could see the developer view i...
Hi: The add a marker icon is missing on the Labeled Graphic interaction. Can only have 2 markers. Used to have the ab...
Hi: I must say I was hoping that the update would have included an expansion to the quiz feature - been waiting for m...
Hi: I have used the custom labels in Rise before. However, it seems to have stopped working. The custom text for Star...
Hi: I have 3 accounts that I have access to. When working in Rise, the last account used will automatically come up a...
Hi: Whenever editing a quote in Rise, the end quotation mark is always one line below and the only way to fix it is t...
Hi: The Rise Accordion block no longer allows one to scroll down in the edit mode and remove unused blocks at the bot...
I have worked all day on Rise and was essentially finished a module - then 3 main lessons just disappeared??????
Hi: Yesterday the numbered list in Rise was fine, today on my PC on all pages with a numbered list the the numbers ar...
I searched for quite some time in the Community for an answer to my problem and never found it, and after several hou...