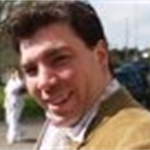 Brendan Strong
eLearning Coordinator at
Agenda Communications
About

Brendan Strong

10 years an instructional designer, copy editor, technical author and general dogsbody about words and technology. Always learning to learn and learning to teach.
Activity
"Hi we are in the middle of updating a lot of course content originally published in Studio 09 to Storyline. This is going well, but for..."
8 years ago

07/16/14 at 1:55 am (UTC)
Activity
"Hi folks, I am looking for an instructional designer and Articulate hero (or someone who wants to be a hero!) to work in the Dublin offic..."
over 11 years ago

03/01/11 at 1:25 am (UTC)