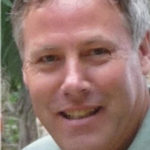 Bryan Tregunna
Freelance Instructional Designer at
Ayuda Consulting Limited
Hi to my German friends. I have a course which is translated into German and I have set the text labels to German. Th...
Assistance please.  I know zero about javascript, other than being able to achieve things by copying a piece of code....
I've raised this issue with Technical Support, but I want to share this with you. I use Pick One Freeform with a sing...
I am about to embark on a journey of discovery, but if you have already been there, I'd like to pick your brains with...
Help please. I have a new laptop and when I open existing Storyline 1 files, the text formatting is all awry: most sh...
This may seem a silly question, but at work we have a number of PCs with Storyline update 2. Our PCs are locked down ...
I am currently creating a set of "standards" relating to accessibility and came across this statement "Stor...
We are encountering issues where, for some learners, the player displays without content. The browser is either IE8 ...
Hi folks. I was going to ask a question as I couldn't find any topic  on this. But after several hours I've concluded...
Having created a glossary, I can tab around the screen to select the Glossary, and tab to highlight an item, but I ca...
Is it possible to set an action to delay by a given amount of time once a trigger has occurred? On a slide I have var...
Sorry - that's the best descriptor title I could come up with. On my base layer I have an image with two states: Norm...
I have just exported my project as an XLIFF and note that this is version 1.0. My client has stipulated that these ar...
I am trialling Storyline - I like what I see. But I wonder if I have found a bug (everyone says that and it is usuall...