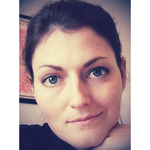 Caitlin McKeown
Instructional Designer at
Learning Craftsmen
About

Caitlin McKeown

I am a learning expert and design enthusiast. With a background in performance improvement and higher education, I am passionate about effective design and creative problem solving. Read my blog: http://www.learningcraftsmen.com/?page_id=7 Follow me on Twitter: @learncrafsmen Like me on Face...
Activity
"This sports-themed drag-and-drop assessment is an excellent example of the power of Storyline's states."
over 6 years ago

05/27/15 at 2:31 pm (UTC)
Activity
"This Studio '13 presentation unlocks the mystery of tough mathematical concepts such as Group Law, one step at a time."
over 6 years ago

03/04/15 at 7:50 pm (UTC)