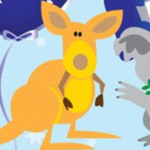 Carol Aeschliman
ELearning Manager at
Swinburne College
About

Carol Aeschliman

Elearning designer and manager. I work in an international college with English language programs.
Activity
"Nicoel, this looks great! Which quiz did you use in the Freeform style for the trashcan etc and the shredder etc (question 2 i think.) I'..."
over 7 years ago

06/02/14 at 3:08 pm (UTC)
Activity
"Hi there.Thanks for this. But when I add an exit button with the trigger to exit course, the slides remains visible. Shouldn't it close??..."
over 7 years ago

05/29/14 at 7:04 pm (UTC)