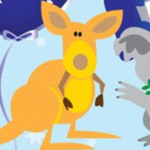 Carol Aeschliman
ELearning Manager at
Swinburne College
About

Carol Aeschliman

Elearning designer and manager. I work in an international college with English language programs.
Activity
"When I upload my Articulate files into Blackboard I'm having problems with the view. 1. HTML files open half way down the page and look w..."
over 8 years ago

07/28/13 at 10:51 pm (UTC)
Activity
"Jeanette kindly helped me with the slide properties of Hangman (they were progressing unfinished). I've now discovered  from her this cor..."
over 9 years ago

09/27/12 at 4:02 pm (UTC)
Activity
" After some difficulty I've published a Presenter file on our LMS. This is what I did: Created an image of the first screen of the pre..."
over 9 years ago

07/16/12 at 8:52 pm (UTC)