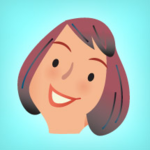 Carol Ann
e-learning Consultant
About

Carol Ann

Specialising in Storyline 2, Camtasia (Studio 8 and Mac 2), iClone 6, Adobe Creative Suite. Moodle, MS Office Prof. Audacity Graduate and Post Graduate Education Degrees.
Hi, I am looking at methods of outputting collected variables. Whereby the user can have a choice of printing, saving...
A quick question. How much would a developer charge for say 20 modules from 20 powerpoint projects, with 20 slides. ...
Ok, now I have problems publishing anything in Articulate 2. I have inserted an MP4 into a slide did not publish as e...
Hi All I got some great feedback from NANCY so republishing a temp portfolio. http://s3.amazonaws.com/tempshare-sta...
Hello all. I have produced a short interactive portfolio. I would like to get it seen by as many people as possible t...
I have a website (did not work), a moodle (worked when published as SCORM) and google drive (not succeeded). I would...
Hi all, I have a problem. I have built in 7 knowledge checks that use drag and drop etc slides. Within a module. I us...
Does anyone have a template I can use for a list of hardware and software I will need to create an e-learning project...
I am looking for short-term contract developing interactive learning modules for all ages and subject matter. I am U...
I created a drag and drop from 'convert to freeform' put all the layers on with the wizard and the triggers never cam...
Is there a quick way to do this? I need to add about 3 triggers to my already created project including a layer to ea...
Has anyone else had problems with this? I set up for questions to have feedback for correct or incorrect answers but ...
Hi All, I want to dim the background slide to black and white when a layer is selected on it (or have it very blurred...
Hi, I want the teachers to fill out their own multiple questions they want to ask. Then I get them into storyline and...
I am trying to use the "hotspot" and when I import the image, it looks too small in the window, I have tried changing...