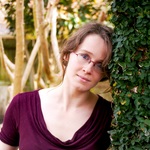 Carolina Fautsch
Instructional Designer at
Daedal Works
About

Carolina Fautsch

Instructional designer for eLearning focused on use of storytelling principles to create engaging, realistic courses. Writer, narrative designer & enthusiast.
Uses a virtual tour to explain how the Earthsea books align with the Hero's Journey.
Takes a Spanish language infographic and makes it interactive.
Uses characters from the Iliad to illustrate the qualities of a good thesis statement.