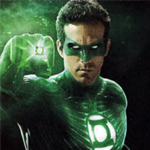 Chris Lambert
Onboarding Manager at
Home
About

Chris Lambert

Working on learning and developing e-learning material
Activity
"Thank you Ashley, I did look at them previously but never tried. Will open a free account and see what they are like. I too look forwar..."
over 7 years ago

09/03/14 at 1:02 pm (UTC)
Activity
"Thank you for the responses.  I am not looking to re-invent the wheel here as that would mean more work for me. Humanmetrics seems to be ..."
8 years ago

03/10/14 at 11:00 am (UTC)