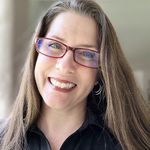 Christina Moore
Associate Manager Instructional Design at
SC Johnson
About

Christina Moore

A learning and development professional, with a background in graphic design, and photography. Christina specializes in eLearning design and development for adults, and has a special interest in designing educational materials that are both accessible and usable.
Activity
"I am having to manually paste in new text in the hover, visited, and selected states... they aren't updating as they normally would. Also..."
3 months ago

07/05/22 at 5:22 pm (UTC)
Activity
"And for my ESL learners, I would like the opposite. They want to be able to slow down the audio... Please make this a priority in order t..."
7 months ago

02/17/22 at 4:48 pm (UTC)