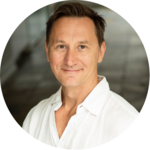 Christopher Caldwell
Education Specialist
About

Christopher Caldwell

Education Specialist, MES, M.Ed. Adult learning, Health, Mental Health and Wellness. Interests include nature therapy, mindfulness, outdoors, music writing, book writing, community development.
Activity
"Thank you! I am hoping that since RISE sends a data file - that file can simply be exported and parsed by excel after wards as long as i..."
over 2 years ago

11/09/20 at 3:45 pm (UTC)
Activity
"Great thread. I am using a basic web space with the HTML5 files to serve to clients. Will RISE save a file to the folder web space upon c..."
over 2 years ago

11/09/20 at 3:19 pm (UTC)
Activity
"hello all, Just acquired Rise360. Have a company web server. Is it possible to save any data from Rise to the local host folder as a file..."
over 2 years ago

11/05/20 at 9:19 pm (UTC)