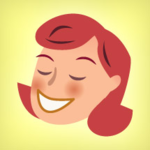 Claudia Jackson
Program Manager, International Safety and Operations at
Tufts University
Activity
"I just wanted to say thank you for this simple solution. I thought I was going insane."
over 6 years ago

10/23/15 at 4:02 pm (UTC)
Activity
"Hello Ashley, I was looking through this thread as I am also having an issue with displaying embedded content on a mac -safari (the cont..."
over 7 years ago

11/06/14 at 8:37 pm (UTC)