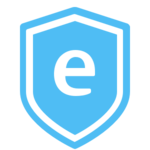 Articulate Community Team at
Articulate
About

We are the Articulate community team: David, Nicole, Nicola, Allison, and Tom. Our mission is to help you get the most out of the investment you've made in Articulate.
Activity
"For the Articulate Community Team, our coworkers are a second family. Together, we've had laughs, accomplishments, and yes, challenges al..."
almost 8 years ago

11/06/14 at 6:42 pm (UTC)
Activity
"I wanted to share some exciting news: We're rolling out a brand-new E-Learning Heroes site next week. It'll make it even easier for you t..."
almost 8 years ago

10/15/14 at 4:11 pm (UTC)