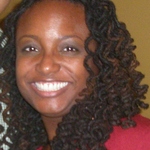 Crystal Richards
Consultant at
Mosaic Resource Group, LLC
About

Crystal Richards

Mosaic Resource Group specializes in talent and workforce development strategies with companies in the efforts to bring out the best in employees.
Activity
"Nice job! Thanks for sharing!"
over 1 year ago

10/18/18 at 1:53 am (UTC)
Activity
"Very nicely done. I've made the Topic legend interactive so users can click any of them during the presentation. Thank you for the wond..."
almost 4 years ago

03/07/16 at 3:51 pm (UTC)
Activity
"Appreciate the template. Wonderful and simple idea for future training courses."
over 4 years ago

09/10/15 at 10:59 pm (UTC)