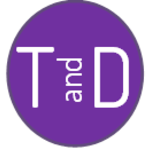 Crystal Simon
Director of Training & Development at
Bethel University
Activity
"This was extremely helpful for me as well. Thank you!"
2 months ago

08/12/21 at 4:10 pm (UTC)
Activity
"Alyssa, Any update? Can you direct me to instructions on how to do this using LibWizard? Any help or insight would be appreciated. I..."
3 months ago

06/24/21 at 7:49 pm (UTC)
Activity
"This is perfect for the times we're in with COVID-19. Sometimes you need a little self love!"
over 1 year ago

04/27/20 at 3:28 pm (UTC)