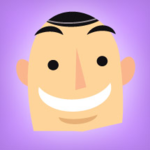 Dan Bonicatto
Owner at
Bonicatto ID & Development, LLC
About

Dan Bonicatto

Instructional designer and developer. I focus on elearning but also develop for classroom, video and virtual.
Activity
"I find it hard to believe that Articulate just blatantly say they don't support one of the main browsers out there. Can you offer an expl..."
almost 7 years ago

02/02/16 at 3:57 pm (UTC)
Activity
"Adobe came out with a new Flash version a couple of days ago (1/4?). I was able to install the new version of flash (version 20.0.0.270) ..."
7 years ago

01/06/16 at 7:08 pm (UTC)
Activity
"Is there a time estimate on when a fix will be in place? Since I work in a corporate environment I can not roll back my version of Flash ..."
7 years ago

01/05/16 at 2:19 pm (UTC)