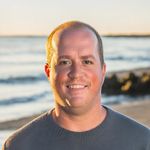 Dan Graham
Creative Director at
DG Learning LLC
About

Dan Graham

Specializing in Articulate Storyline course development.

Hilton Head Island, South Carolina
Hello all! I just put together a prototype for a client on Debt/Spending Ratios. I'm new to Java Script, but was a l...
First off, how awesome are the new content library additions?! And I'm sure the library is only going to get la...
It would be great to run Articulate programs from an SSD drive. I tried using the Command Prompt Technique refe...
Hi all!   Has anybody else experienced problems saving their SL files in 'ModuleName_v0.01' format? Ever since the l...
I've got a client who wants a flash game developed for SL2.  I'm trying to decide if we should just develop the game...
I'm trying to embed a youtube video into a SL2 project, which SHOULD be pretty straight forward.  But I keep getting ...
Has anyone found a way to put spaces in between bullet points in the notes section? And has anyone ran into problems...
I've got a client that wants to use a .dll file to insert externally built interactions into a storyline course.  Or...
I created a label maker with Storyline.  The label is for chemical products and the user has to click on which Person...
I'm trying to have the user click an object on one slide to select it.  And I want that click to trigger a change in ...
I'm working on a project where the user can fill out a label using variables and I want them to be able to print th...
I've got Office 2010 32 bit version and I've installed the trial version on my home computer.  I'm getting an articul...