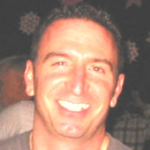 Dan Veltri
Producer at
Treehouse Video
About

Dan Veltri

Specializing in courseware for advanced training in American Sign Language
Activity
"I've been able to insert videos and add captioning just fine with SL 3, but when I select Edit Video, either by the button on the ribbon ..."
over 4 years ago

04/14/17 at 3:55 pm (UTC)
Activity
"I have a project with a couple hundred slides.  Most of them have buttons.  I would like to change the background color scheme of the who..."
7 years ago

05/19/14 at 12:05 pm (UTC)