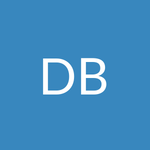 Daniel Brigham
Sr. Instructional Designer
About

Daniel Brigham

I'm a senior instructional designer specializing in e-learning and digital learning solutions.
Activity
"Hi, Framcisco: A few years ago, I had an audio issues when learners were on iPads. If you can replicate the issue on a phone, I wonder wh..."
2 years ago

04/17/20 at 10:23 pm (UTC)
Activity
"Karen K.: I spent 11 years teaching writing and rhetoric at the University of Colorado at Boulder, and I can't think of a better, and eas..."
2 years ago

04/17/20 at 10:15 pm (UTC)