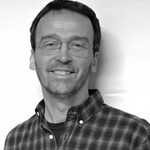 Daniel Genest
Conseiller pédagogique at
Université de Sherbrooke
About

Daniel Genest

Instructional system designer

Sherbrooke, Quebec, Canada
Activity
"Hi Malvika, If you want to see how the text is moving when it's hovered, you have to click on the "Edit State Tab" at the bottom of th..."
4 years ago

11/05/15 at 3:48 pm (UTC)
Activity
"Those tips are in fact a process. And unfortunately, clients don't buy processes, they buy products... If you want to persuade a client, ..."
over 4 years ago

07/21/15 at 8:31 pm (UTC)