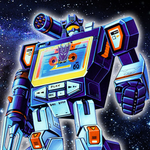 Daniel Sposato (Philly)
Storyline Developer and Interactive Designer at
Guidemark Health
About

Daniel Sposato (Philly)

Interactive E-learning Developer, Javascript Developer, Adobe Flash Programmer and Web Developer
Activity
"Nice! I had trouble getting the compound scenario to submit at the end. Placing the second brick on the left was forcing it either to dis..."
over 2 years ago

03/13/18 at 5:26 pm (UTC)
Activity
"Very Cool! I was able to make a Wak-A-Mole game using just SL2 but this is much more involved. Nicely done!"
almost 4 years ago

11/16/16 at 1:50 am (UTC)
Activity
"Hey Josh, great video! I pointed it out to Dave here at Soft Assist. We've finally got into full fledge usage of SL2 here and I think Dav..."
almost 5 years ago

11/19/15 at 5:01 pm (UTC)