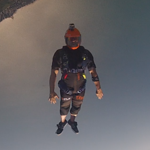 Dave Cvetanovski
Founder and Lead Instructor at
Workplace Safety LLC
Hey everyone! I'm starting to offer "licensing" for some of the courses that I've developed in both Storyline a...
Hi All! I'm looking to have a few Storyline courses converted from English to Spanish. They include text, voice...
Hey Everyone, Until recently, I've always used an LMS that opened a new window where storyline was displayed. I've j...
Anyone know where to find this functionality in Storyline 360? It's shown on the comparison chart, but I can't seem t...
Is this or will this be possible at some point?? That alone would increase the value tremendously for me. I need th...
Ok, so can someone please confirm something for me? Storyline 360 has the ability to export to html 5 fabulously? Mu...
Hello all, Can someone please help me out and let me know the steps to display the module duration next to the cours...
Hello, For some reason embedded Vimeo's are not loading on any devices with the exception of ipad.  So far I've atte...
From what I understand, this currently isn't possible. Is this something that will be possible in a future rele...