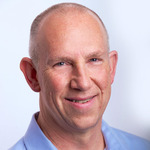 Dave LeFevre
Head of Product Learning Design at
SAP
About

Dave LeFevre

Manager and e-learning developer with more than 30 years of classroom and online training experience.
Can you tell if William Shakespeare or Taylor Swift is talking?
Fun attempt to take a real restaurant menu and use that same design to create a Storyline template.
Play Jeopardy with your questions, loaded with an XML file. Create many games and use them more than once.
Classic animated tabs on the left with pop-out info on the right.
A second entry for elearning challenge #265, this time recreating a sample webpage with various tooltip styles.
Use tooltip microinteractions to learn more about the solar system.
Examples of subtle item and page animations to add interest to a course