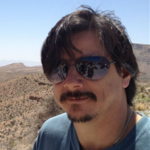 Dave Mendoza
President/Director of Training at
Safety Training Center
About

Dave Mendoza

Owner/President/Director of Training at STC. Now in business for 3 years. Certified Environmental Specialist OSHA Authorized Instructor for Construction and General Industries MSHA Authorized Trainer EPA Lead-Based Paint, Asbestos & Haz-Waste Training Provider for 20+ years. Now providing o...
Activity
"The only problem that I have with getting Storyline 360 is the fact that I purchased Articulate Studio 13. We have never been able to use..."
over 4 years ago

06/01/17 at 4:50 pm (UTC)
Activity
"We purchased the Articulate Studio 13 Pro in March of 2014. Our organization provides on-line compliance training. Our students are not ..."
over 4 years ago

05/12/17 at 10:52 pm (UTC)