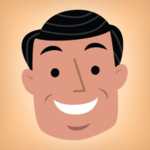 Dave Turner
Learning Consultant at
Learning Consultant
About

Dave Turner

New to Storyline. Using this software to build some online training courses for a new company.
Activity
"Thanks for the feedback Tracy!  I was able to take your advice and get it to work this time.  One thing that I did differently is when I ..."
over 9 years ago

09/26/13 at 10:34 am (UTC)
Activity
"I'm a new user to Storyline and noticed that there is a link to download free templates.  I have chosen that option and signed in online ..."
over 9 years ago

09/26/13 at 9:17 am (UTC)