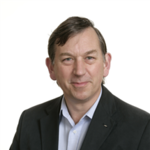 David Medcalf
Networked Learning Executive at
Cranfield University School of Management - Centre for Customised Executive Development
Activity
"So Articulate has decided that is SL2 users are now 2nd class citizens by ensuring that we don't have global access to resources unless w..."
over 3 years ago

06/07/17 at 7:12 am (UTC)
Activity
"Is there any way of editing the result. I have 13 questions but need to know the average score which is total divided by 13. But can't..."
5 years ago

08/04/15 at 3:00 pm (UTC)