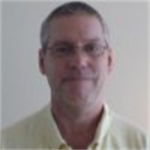 Dennis Hall
Owner / Operator / Senior Instructional Designer / Developer at
Products and Services.Canada and Learning Templates
About

Dennis Hall

As a 27+ year veteran in the Technical Training and e-Learning environment, my extensive experience has had me tasked to work in a wide range of training environments from Classroom development, to Technical Trainer and e-Learning Courseware Development. My key interests in the training environm...
Activity
"Although I can't call the navigation custom... I did create this demo that outlines a new use of the existing SL (1 and 2) navigation com..."
over 7 years ago

04/23/15 at 3:28 pm (UTC)
Activity
"If your course navigation is very simple, or a challenge. Inserting a slide on "How to Navigate this course" helps you to 1. meet Section..."
over 7 years ago

04/18/15 at 5:54 pm (UTC)