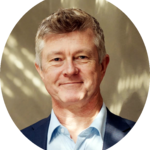 Dennis Hill
Managing Director at
Aviation Auditors & Aviation Educators
About

Dennis Hill

An aviation professional with over 24 years experience in various roles. A pilot by trade, I am passionate about aviation safety and accident investigation. I am now focusing on Aviation Education and sharing what I have learned.
Activity
"I have used a button block at the end of my course to allow a student an easy way to exit. The problem is that the Font in the button blo..."
2 years ago

09/17/18 at 10:58 am (UTC)
Activity
"I have come across an annoying little bug and wondering if anyone has a solution, or if it really is just a bug. I have a lesson in Rise..."
over 2 years ago

07/13/18 at 1:24 am (UTC)
Activity
"My apologies in advance if this question has been answered previously. I have searched and could not see anything. I am developing sever..."
5 years ago

10/10/15 at 11:04 pm (UTC)