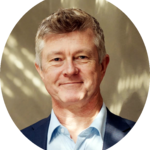 Dennis Hill
Managing Director at
Aviation Auditors & Aviation Educators
About

Dennis Hill

An aviation professional with over 24 years experience in various roles. A pilot by trade, I am passionate about aviation safety and accident investigation. I am now focusing on Aviation Education and sharing what I have learned.
Activity
"I know this is an old post, but I certainly need to do the same. Constructing a course in Rise and SL for a client to be hosted in Totara..."
over 2 years ago

12/15/17 at 3:39 am (UTC)
Activity
"Wendy, Thank you. I must not have searched hard enough. That makes sense to me, I think I will be using scenes and slides to break my co..."
over 4 years ago

10/12/15 at 12:25 am (UTC)
Activity
"My apologies in advance if this question has been answered previously. I have searched and could not see anything. I am developing sever..."
over 4 years ago

10/10/15 at 11:04 pm (UTC)