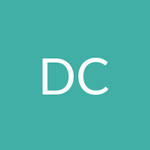 Derek Carr
Developer at
Clearly Trained
About

Derek Carr

Derek is a grizzled eLearning developer at Clearly Trained. For almost 10 years he's created high level courseware for all branches of the US Military and numerous Fortune 500 companies. When he's not yanking bezier handles in Adobe Illustrator or cleaning up masks in Photoshop, he's tweaking ver...
Activity
"Unfortunately, I cannot provide a sample so I'll try to be as descriptive as possible. The client is using Internet Explorer with the cou..."
5 years ago

09/27/16 at 9:10 pm (UTC)
Activity
"We're currently developing some courses for a client and have run into an odd problem with fonts not displaying properly across multiple ..."
almost 6 years ago

01/15/16 at 4:07 pm (UTC)
Activity
"We have a custom CC Text button on stage that toggles a layer. It will show at the beginning of the slide if the variable cc_on == true. ..."
6 years ago

10/23/15 at 2:23 pm (UTC)